Tough Toe
If you wear out the toes of your boots prematurely...you can lower your cost of boot ownership by 50% or more!!!

TOUGH TOE protective toe caps decrease the need for new boots by making your existing boots last longer. In some cases three to four times longer!

If you kneel down on the job (think electricians, masons, or paver installers) chances are you wear through the toes of your boots and wind up with wet feet every time it rains.

We can make your boots last two to three times longer by installing guaranteed for life TOUGH TOE to the front of your boots.

The cost is $38 for both boots and we guarantee the material for the life of your footwear. Get your money's worth! Buy your boots from Ct Boot and Shoe and install the TOUGH TOE product right away.(yes we can apply it after they are worn as long as they are not greasy or oily.

No we don't install TOUGH TOE on boots purchased else wear.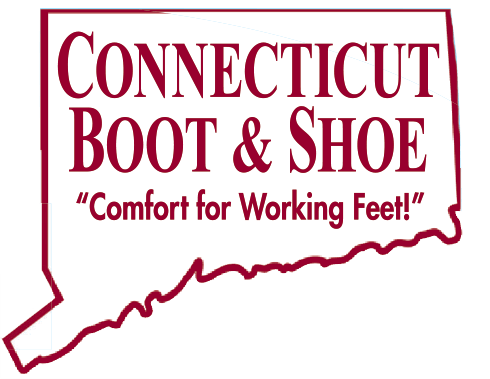 Hours:
Tuesday
10:00am to 6:00pm
Wednesday
10:00am to 6:00pm
Thursday
10:00am to 6:00pm
Saturday
10:00am to 4:00pm