Why should I test walk more than one pair of the same boot?
Test walking new footwear is essential if you are to find a really good fitting pair of work boots. For example, suppose you try on a pair of size 10 medium. The boot feels just a little snug at the ball of your foot as it should if it is a "good" fitting boot. Next try on a 10.5 medium to see if it feels any "better" than the size 10.

Next try on a 9.5 medium to see if it is indeed to small for your foot. If it is go back to the 10 to make your purchase.

At Ct Boot and Shoe we always start by measuring your feet as a starting point in the shoe fitting process. This starting point is then either confirmed or changed by the test walking process.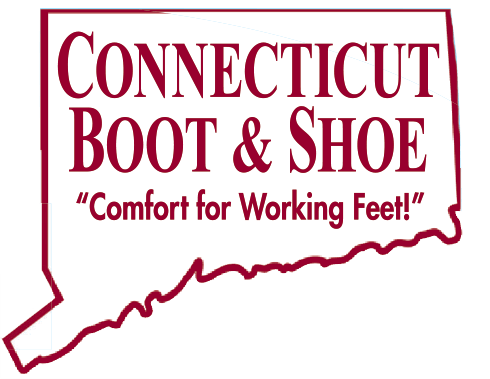 Hours:
Tuesday
10:00am to 6:00pm
Wednesday
10:00am to 6:00pm
Thursday
10:00am to 6:00pm
Saturday
9:00am to 4:00pm